Our employees perform a variety of tasks while earning internationally recognized qualifications. In that way, the internship we offer here at The Denewood is an excellent way to prove your sense of responsibility and organisational talent and to gain self-confidence and independence.
Working Times and Responsibilities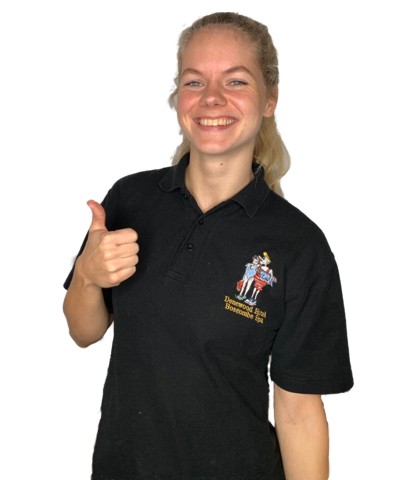 The normal working times are five days a week, but almost all afternoons are free. The work includes all tasks that need to be done in a hotel, such as
preparing and serving breakfast,
cleaning the rooms,
checking the inventory and stock keeping
answering queries by phone or in person
receiving and looking after the guests and
updating online booking systems.
Being flexible but also highly organised are therefore characteristics particularly important to us. Above all, the ideal candidate needs to enjoy the close contact with people, both guests and colleagues, be friendly, polite and able to deal with stressful situations. A smart outer appearance is also important.
Payment and Benefits
In addition to working, the job at the Denewood Hotel also provides a great opportunity to get to know the country and its people, improve your English skills and have fun at work and at leisure in a peer group. Unlike a study trip or study at the university, staying here is cost-effective as a lot of essential amenities are included. Besides, you get paid about 200 pounds per week (about 240 euros) before deductions for accommodation and food. This money is usually sufficient for visiting a language school, going out or traveling.
Washing machine, hair dryer, television and DVD equipment and a computer with Internet connection are available on site. All staff share accommodation, bathroom and common room and can use the hotel kitchen and other amenities.
On Tuesday evening there is a "Family and Friends Dinner", where we meet for dinner at the hotel and to which friends can be invited. Employees and management taken turns cooking, so that everyone can prove their skills.