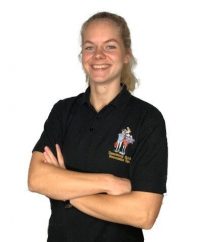 UK Hotels Are Now Open
Denewood Hotel offers a paid internship in the UK and gives school leavers and students from Europe the opportunity to gather experience in an international context, to spend a few months in England, to get to know the country and its people and to improve their English skills through a short-term work experience.
Would you like to improve your English?
… to get to know the UK and its culture and people?
… to experience something different?
What about a paid internship in the UK in a place where people spend their holidays?
---
Internships Available:
We are open after being closed because of Covid 19 and slowly coming back to normal with safety measures in place . Bournemouth has been relatively unaffected, with very few problems.
September 2020 – January 2021 – March 2021 – July 2021 – September 2021
---
Denewood is a smart, friendly family-run hotel. Ideally situated to take advantage of the Bournemouth Beaches which are only 500 yards away and the popular Boscombe shopping centre and the famous Opera House Music Venue. On our webpage www.denewood.co.uk, pictures and information about the hotel and surrounding area are available. The bed and breakfast hotel comprises a total of 11 guest rooms.
How would you fancy working in England within distance of the sea? Within driving distance of the Purbecks, the New Forest and the Dorset countryside in England? Have top shops and great entertainment right on your doorstep? Enjoy the friendly atmosphere of a family hotel in Bournemouth while doing a paid internship in the UK?
With seven miles of golden sands and sparkling sea, the vibrant cosmopolitan town of Bournemouth has it all – a vast variety of shops and restaurants, buzzing nightlife, endless countryside offering peace and relaxation, beautiful award- winning gardens and water sports galore.
The job in our hotel is good fun but also hard work. During your time here, you will have the chance to work in a highly interesting business and get to know all parts of hotel work. Above all, the work in a motivated, young team is rewarding and most of the times evolves into long-lasting friendships.
As you will be looking after our guests, both at booking, check-in and breakfast service, flexibility and friendliness are the key features of our staff. If you are a sociable, outgoing, organised person with team spirit and a sense of responsibility, please have a close look at the following pages and find out, if you are fit for this job.